Rehaboo! Active
For Rehabilitation, Activation & Prevention

Rehaboo! Exercise Games, makes exercising and rehabilitation Fun, Empowering and Measurable. Played in front of the game screen (large "totem", or just a laptop).

Player's own body as game controller. No wearables, just moves!

We target towards hospitals for Rehabilitation, towards elderly carehomes and workplaces for Activation and Prevention.

#ExerciseGames
#PhysiotherapyGamiffied

Rehaboo! story started at Ultrahack -hackathon, where we won the "Happier Hospital" challenge by the new HUS Children's Hospital in Helsinki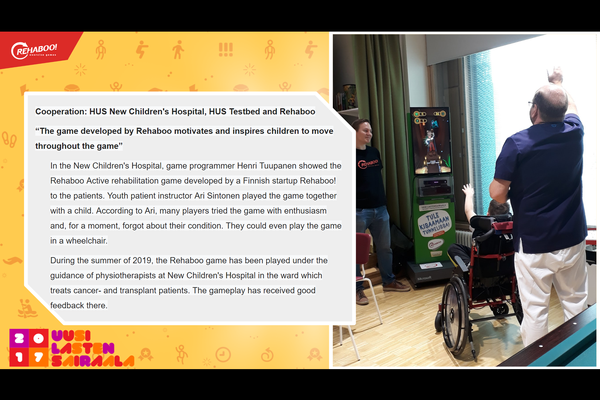 Rehaboo!